Pier Luigi Ceccarelli
Counselling and Psychotherapy
Counselling e Psicoterapia

Face to face and online

I am a Counselling Psychologist offering counselling and psychological treatment, including assessment and formulation in English and Italian in person and through Zoom.

Psychological Therapy
Cognitive Behavioural, Psychodynamic, Mindfulness-Based Cognitive Therapy, EMDR, Schema-Focused, CFT, and Person-Centred Therapy.
I use evidence-based interventions and therapeutic approaches, including Cognitive-Behavioural Therapy (CBT), Psychodynamic, Mindfulness-Based Cognitive Therapy, EMDR and Schema-Focused Therapy. These therapies have been found to be effective in clinical trials with a wide range of symptoms and can be employed for short, problem-focused treatment or for longer-term psychotherapy. I deploy these models in an integrative and sensitive manner in order to respond effectively to clients' specific goals and needs.
In my practice as a psychologist, counsellor, psychotherapist and mindfulness teacher, my aim is to help clients understand the causes of their difficulties, learn new ways of coping and reduce psychological pain.
I am committed to promoting mental health with a focus on the importance of multiculturalism and diversity.
If you wish to read more about the therapeutic models I offer
CLICK HERE
Clinical Supervision
I offer clinical supervision to counsellors, psychotherapists and other health care practitioners. My approach to supervision is integrative, and focuses on the multiple levels of a client's experience and the processes occurring between counsellor and client. Please contact me if you wish to discuss any supervision requirements.
Experience
I have been working for 15 years as a psychologist, counsellor, psychotherapist and assessor in a variety of settings, including the NHS (IAPT services in Hammersmith & Fulham, Westminster, Ealing and Hounslow Primary Care Trusts), private hospitals (The Priory North London), mental health organisations (Mind, WLCC) and in private clinics in the West End.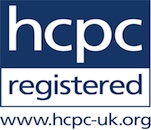 Professional Certifications
I am a Counselling Psychologist, registered with the HCPC in the Practitioner Psychologists' section. The Health and Care Professions Council is the government regulator that keeps a register of health professionals who meet high standards of training, professional skills, behaviour and health.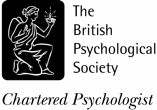 I am a Chartered Psychologist (CPsychol) accredited with the British Psychological Society (BPS) and adhering to its Ethics and Code of Conduct. Chartered Psychologists aim at maintaining high levels of psychological expertise, a commitment to lifelong learning and applied experience.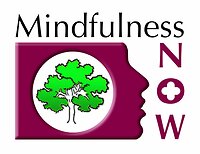 I am a Mindfulness Practitioner accredited with Mindfulness Now and the Mindfulness Teacher Register, which aim at widen the Reach of Professional and Ethical Mindfulness.
Private Insurance
As a psychologist and psychotherapist, I am accredited with the following health insurance companies:

AXA PPP Psychologist

Bupa Psychology Provider
Cigna Registered Provider
AVIVA Provider
PruHealth Psychologist
Simplyhealth Healthcare Provider
Vitality Health Psychologist
WPA Provider
Insurance clients can book appointments in High Barnet (Wednesday) and Kilburn (Monday, Tuesday, Thursday and Friday).
You can find my BUPA profile at bupa.co.uk/mr_pier_l_ceccarelli